What is UX writing? Well, it doesn't hurt to have a background as a copywriter or a journalist, but UX writing is far from the same thing. This genre builds on Design Thinking, Microcopy solutions in web services, and User Experience. Simply explained, the Copywriter's aim is to sell you an idea, a concept or a product, and the Journalist should produce independent and neutral reports for the public, but the UX Writer has their focus set on guiding users through a flow or a product. The user shouldn't have to think twice, the flow should be smooth, swift, and intuitive, leading to the best result for both user and owner/stakeholder.
Some examples from Aminata's work as a UX-Writer:
Microcopy. Onboardingflows and dialogues with empathy for the user. Facilitation of workshops around language and voice, heading a cross-platform tonality project, documentation of usability tests, and more.
.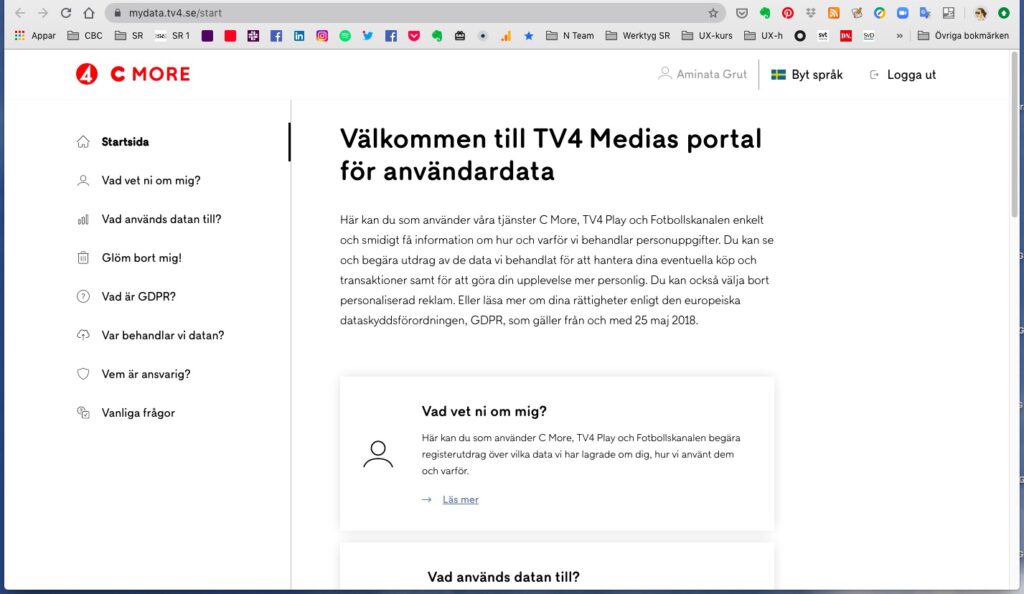 UX-writing/copy in four languages – Swedish, English, Danish and Norwegian – for the TV4 "GDPR-site" (2018). I was responsible for all languages. The site is in use and has not been changed since it was originally set up. Click the photo for more info.
.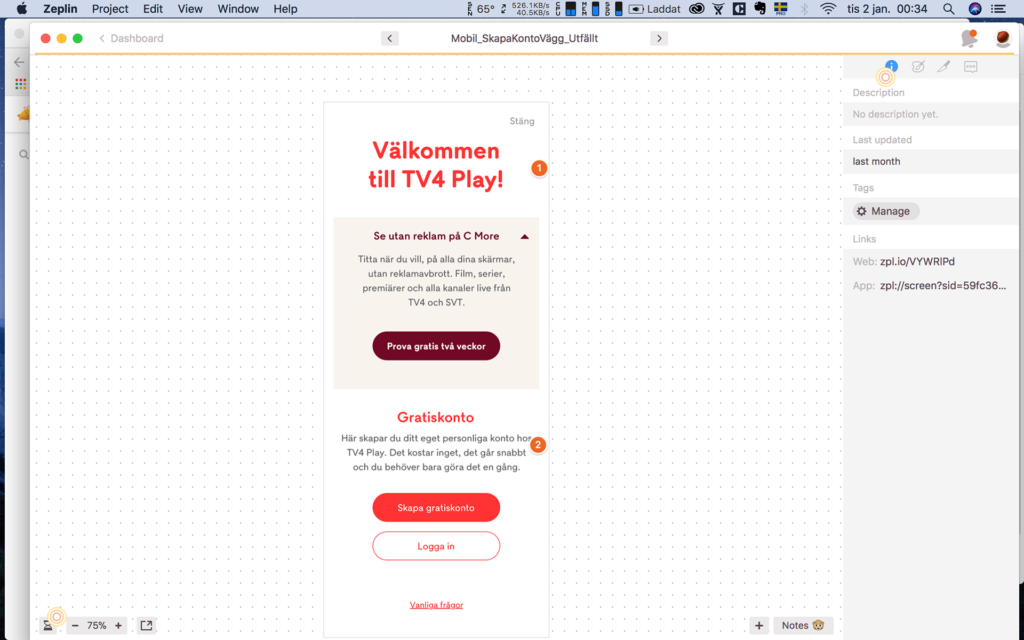 UX-design, UX-writing and microcopy (2017-2018) for TV4 Play and C More (then owned by Bonnier Broadcasting, now owned by Telia). I worked with UX and the UI for the web interface and in the native apps for Android, iOS och Samsung TV, with the streaming services for VOD (video on demand). My responsibility as the only UX Writer in the team and in the company was both microcopy and longer texts, designing onboarding flows, conversion flows, and different dialogues with empathy for the user. I also helped the marketing department with texts for automated e-mail sequences and scripts, and I facilitated workshops for UX:ers, developers, and the marketing department on tonality, voice and how to write for digital interfaces. I also took on responsibility for a first startup project to prepare for a first crossplatform Content Design System, and finally also participated in the documentation of usability tests. Click the photo for more info.
.