Client: Bonnier Broadcasting, the UX-team (with TV4 Play, C More)
Brief: UX-writing and UI-writing, text and microcopy for user interfaces on the webb and in native apps, for en portal on user data and the GDPR legislation. The text talks, as straight forward and simply as possible, without loosing the legal correctness, about the user's rights, how the data is gathered and handled, what it is used for, and how you as a user of the company's services TV4 Play and C More can ask for a copy of all the gathered data that concerns you, or even demand that all data about you is completely erased from the servers of the provider, except for data that is necessary to keep for legal reasons (f.ex. receipts of payments).
The portal has around 20 individual pages or states, plus states when ordering extracts and other informations. The text was written in Swedish, English, Danish, and Norwegian, and fact checked by the Lawyers in the company's Legal department
My role: Coordination of tonality, UX-Writing and microcopy for the UI (user interface).
Editing, writing and fact-checking the copywriting, in four different languages – Swedish, English, Danish, Norwegian. Handling feedback on the information texts from the legal department and produce suggestions for changes to align with demands.
As the only UX-writer of the team and in the company, I was fully responsible for the production of all the texts in all four languages. I came into the process rather late, after the design was already set and the deadline was approaching. Consequently part of my assignment was done in mob-sittings with developers, via GitHub, and text updates directly in the developer's documents, to speed up the process from script to release.
When: The portal was published end of May 2018, as the GDPR legislation was implemented in Sweden. It is still published online with only minor changes.
Link: https://mydata.tv4.se/
.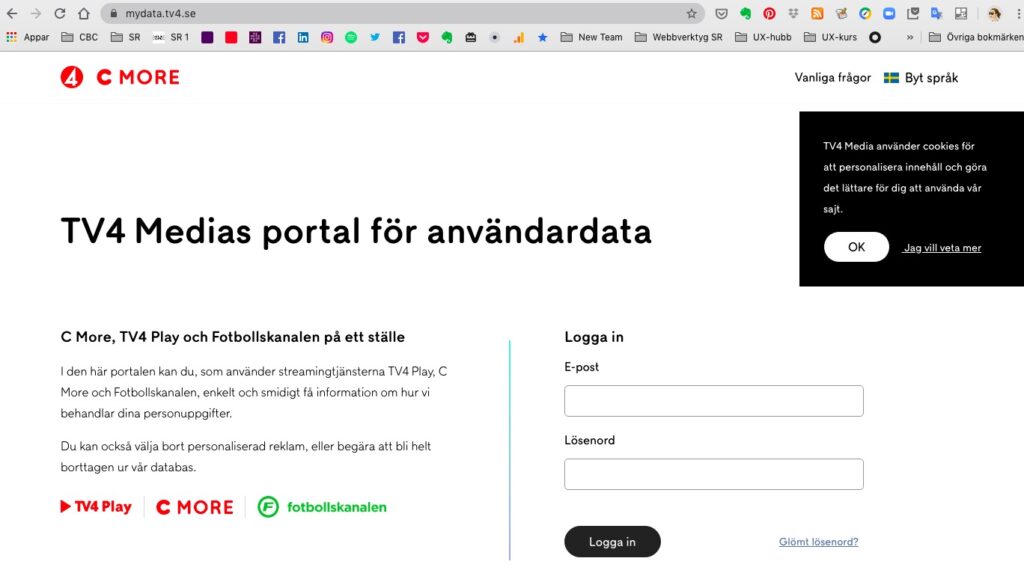 .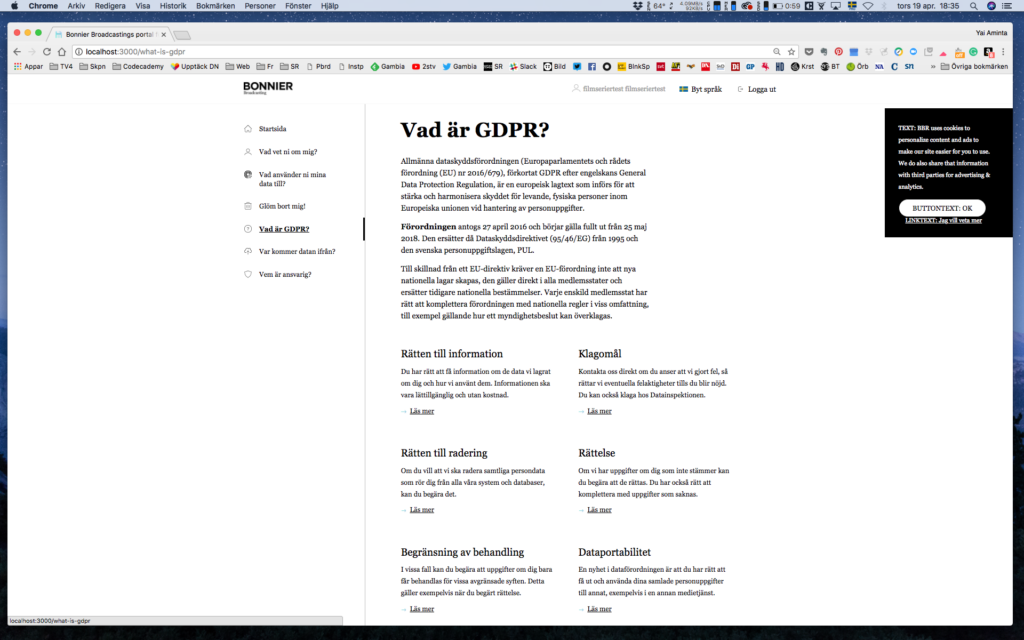 .